This report comes from China Atmosphere Network: On March 31, 2021, Anhui Yuanchen Environmental Protection Technology Co., Ltd (hereinafter referred to as "Yuanchen Technology") officially landed on the A-share and listed on the Science and Technology Innovation Board of Shanghai Stock Exchange, officially opening the capital securitization road of Yuanchen Technology, stock abbreviation: Yuanchen Technology, stock code: 688659. On the first day of listing, the issue price of Yuanchen Technology was RMB 6.5, and the opening price was RMB 21, up more than 200%.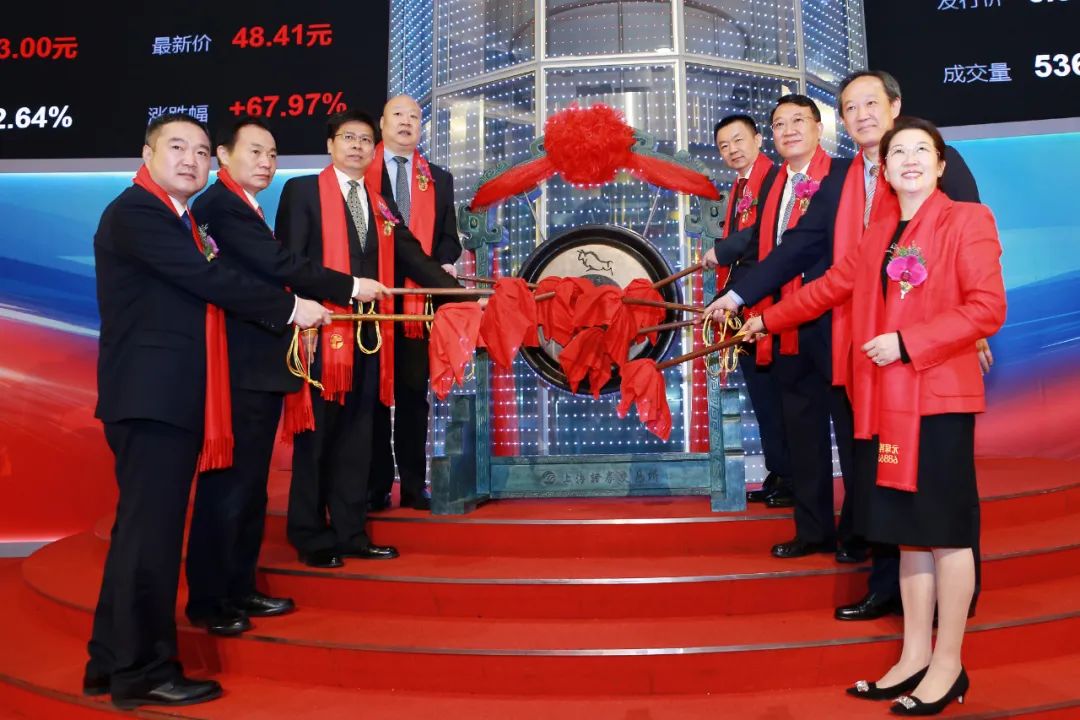 Sounding the gong for listing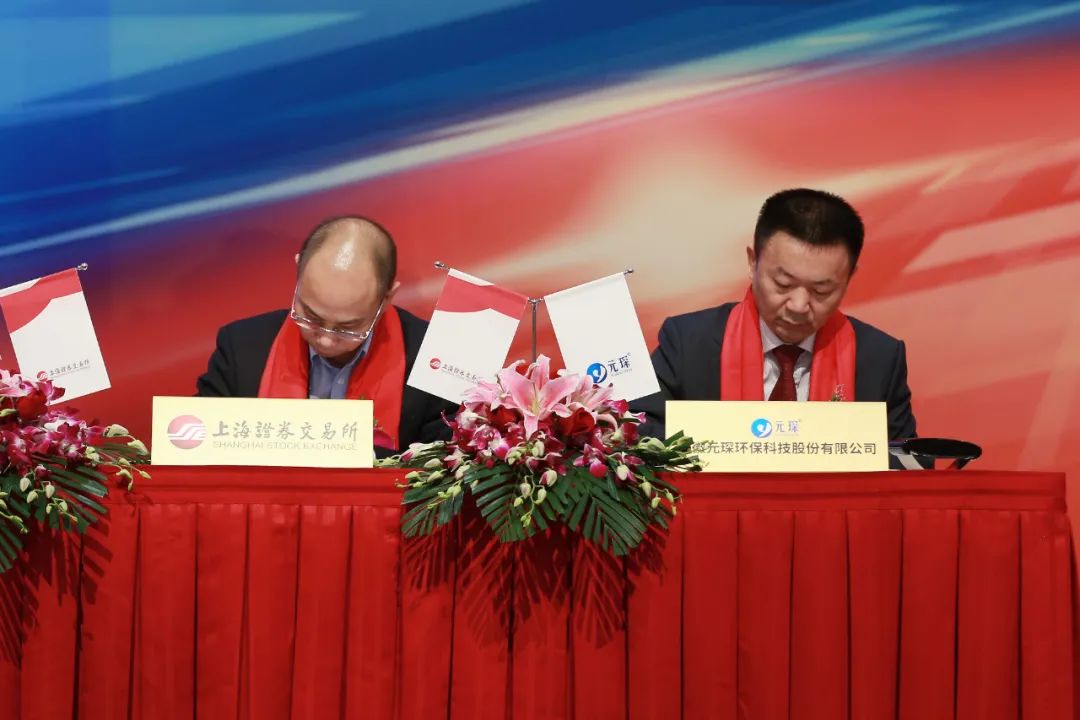 Signing of the Agreement for Listing on the KCI
On-site listing ceremony
At 9:30 a.m., Luo Yunfeng, Deputy Secretary of Hefei Municipal Party Committee, Xu Hui, Chairman of Anhui Yuanchen Environmental Protection Technology Co., Ltd, Lu Dabiao, Deputy General Manager of Shanghai Stock Exchange, Niu Nutao, Director of Anhui Provincial Department of Economy and Information Technology, Luo Ping, Director of Anhui Provincial Department of Science and Technology, Luo Hong, Deputy Director of Anhui Provincial Department of Ecology and Environment, Zhang Wensheng, Deputy Director of Anhui Securities Regulatory Bureau, Wang Liangui, Secretary of Party Committee and Director of Management Committee of Hefei Xinzhan High-tech Zone Ltd, Yu Shixin, Chairman of Guoyuan Securities Co., Liang Yan, Director and General Manager of Anhui Yuanchen Environmental Protection Technology Co., Ltd, Song Xuefeng, Deputy General Manager of Shenneng Group and Secretary of the Party Committee of Eastern Securities Co., Ltd. and other leaders attended the listing ceremony of Yuanchen Technology and witnessed this important moment of landing on the SSE.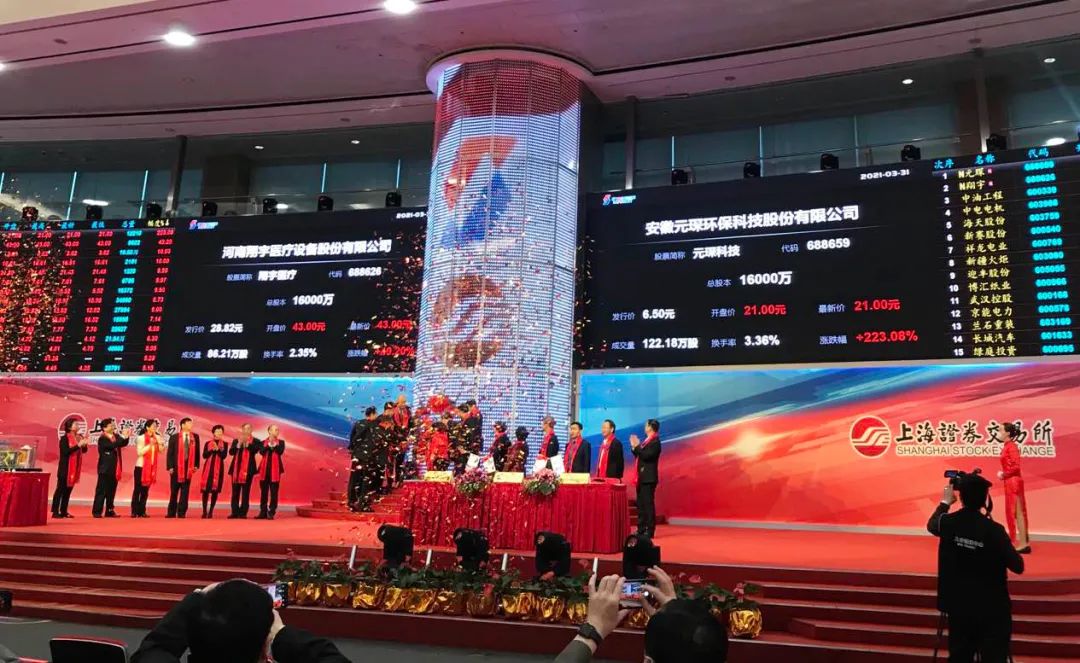 挂牌仪式
Xu Hui, Chairman of Yuanchen Technology, said in his speech that we will fully leverage the resources of the capital market, base on our own core technology, further enhance our innovation capability, promote the sustainable and stable growth of our performance, realize the enhancement of the added value of our existing products and the industrialization of our core services, and strive to become a benchmark enterprise in the environmental protection materials segment of the science and technology innovation board!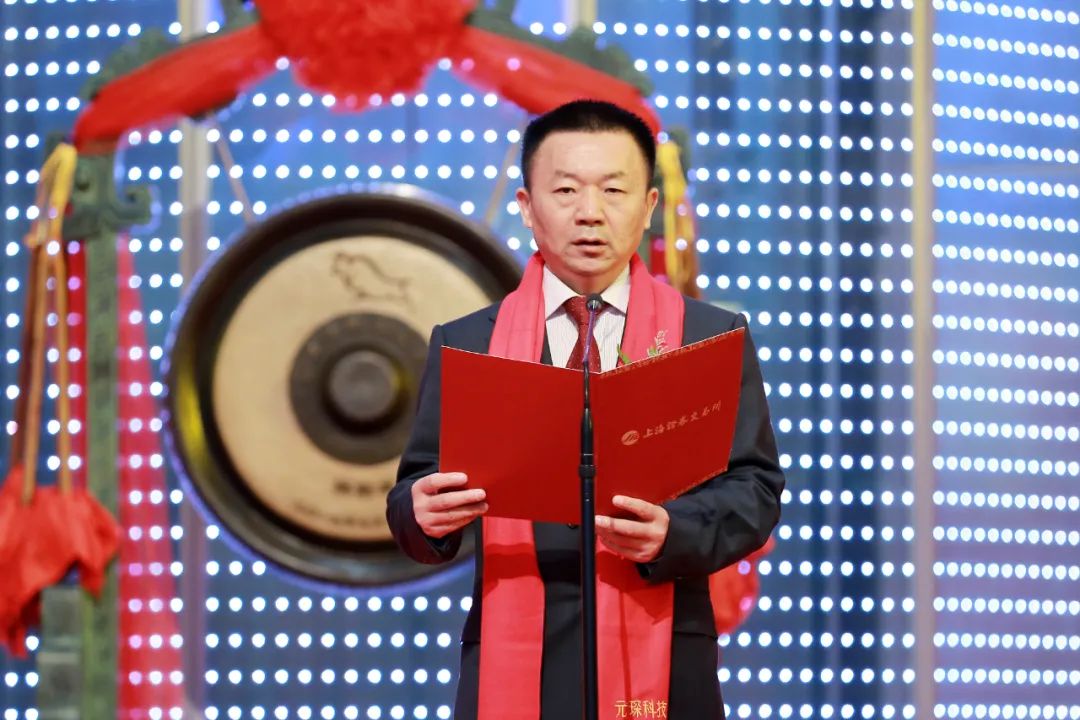 Speech by Mr. Xu Hui, Chairman of Yuanchen Technology
Secretary Luo Yunfeng, delivered a speech at the ceremony, warmly congratulating the successful listing of Yuanchen Technology and raising further expectations for the future development of Yuanchen Technology: I hope that Yuanchen Technology will take the listing as an opportunity to raise the benchmark, build on the momentum, accelerate innovation, strive to achieve new breakthroughs in professional fields, and then reward investors with excellent performance and make new and greater contributions to economic and social development! With the successful ringing of the "first gong" of Hefei enterprise listing in 2021, Hefei will further deepen the cooperation with SSE, continuously introduce innovative capital, continuously promote the listing of enterprises, and make new contributions to the integrated high-quality development of Yangtze River Delta.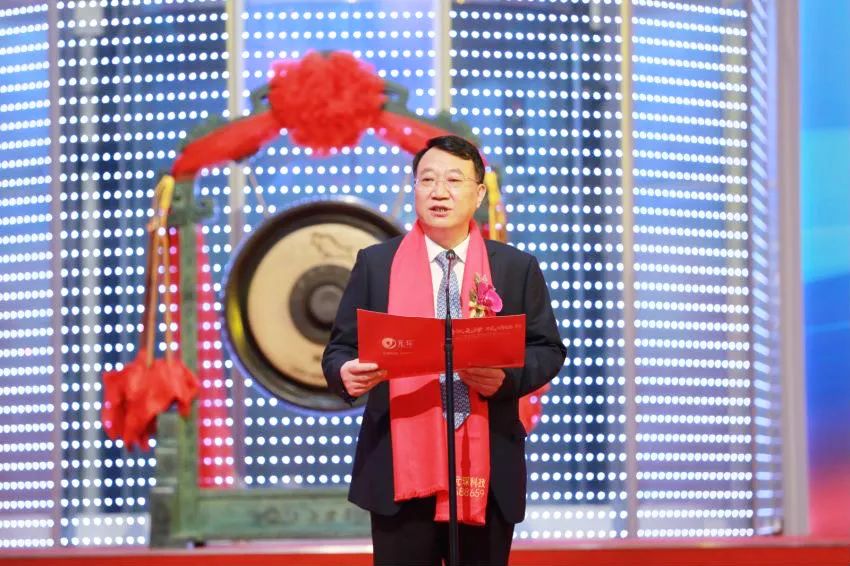 Speech by Luo Yunfeng, Deputy Secretary of Hefei Municipal Committee
As a leader in energy-saving and environmental protection new materials industry, Yuanchen Technology is based on core products, providing energy-saving filter materials, high-performance denitrification catalysts and other flue gas purification series of environmental protection core consumables for downstream customers in power, steel, cement, waste incineration, glass kilns and other industries, and providing corresponding performance testing, online monitoring, product acceptance and solid waste recycling services. We help end-users to realize pollution and carbon reduction and collaborative management.
China is experiencing an energy revolution, and "carbon peak, carbon neutral" will become the main theme of future social development. The company will continue to consolidate the industrial foundation, develop a new mode of circular economy, lay out a new track in the field of materials, explore a new direction of low-carbon emission reduction, and contribute to the "carbon neutral" goal of China in 2060!
Today's listing is an important milestone in the development of the company. In the future, Yuanchen Technology will continue to be reverent, stick to its original intention, forge ahead, and reward shareholders and society with excellent business performance!