From March 30 to 31, Luo Hong, deputy director of the Provincial Department of Ecology and Environment, a first-class inspector, led the relevant staff of the Provincial Department of Science and Finance to Shanghai to carry out energy-saving and environmental protection industry double attraction activities.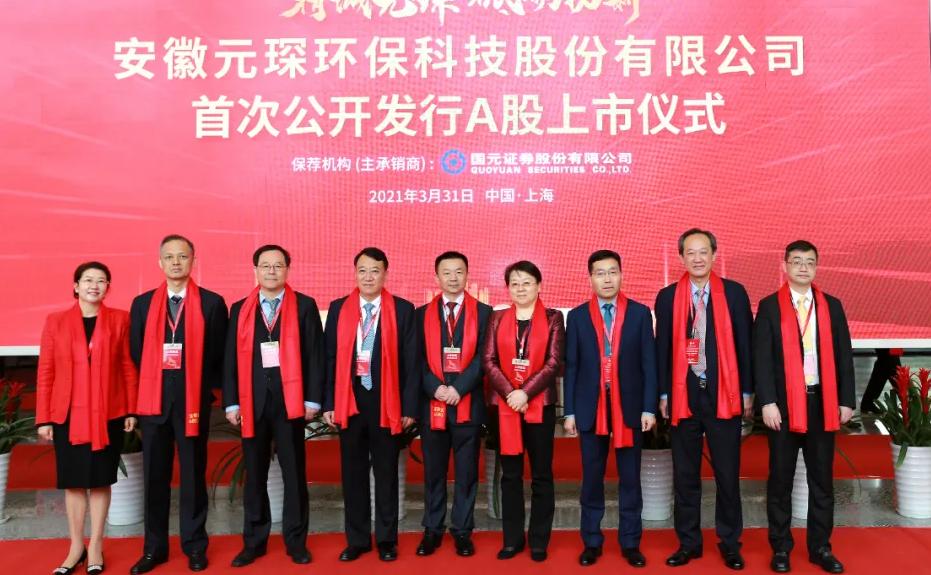 On the morning of 31st, Luo Hong and his party attended the debut listing ceremony of Anhui Yuanchen Environmental Protection Technology Co. The company was founded in 2005, with a registered capital of 120 million yuan, and is an enterprise with the qualification of R&D, design and production of high-efficiency dust needle felt and SCR denitrification catalysts, as well as recycling and reclamation of used catalysts. The successful listing of this enterprise will strongly enhance the overall comprehensive strength of environmental enterprises in our province.
Later, Luo Hong and his party came to Shanghai Jiexia Enterprise Development (Group) Co. The company is mainly engaged in solid waste treatment, resourceization and reduction, and on November 12, 2018, the group invested 390 million yuan to establish Anhui Shangfeng Jiexia Environmental Technology Co. in our province, and built a waste co-disposal project using cement kilns in Tongling City. The group intends to invest another 300 million yuan to build the use of cement kiln co-disposal of solid waste project in Anqing Huaining County.
Luo Hong said that the Department of Ecology and Environment of Anhui Province will do its best to provide services to speed up the implementation of the cement kiln co-disposal solid waste project in Huaining. At the same time, we hope that Jiexia will increase the transformation and application of environmental science and technology achievements, expand the industrial field in Anhui, and achieve industrial breakthroughs in the disposal of waste salt and phosphogypsum.
Xia Jianfeng said that the group will continue to increase its investment in the ecological environment in Anhui based on the principle of "one heart, one mind, and one win", and also hoped that the Department of Ecology and Environment of Anhui Province would strengthen the guidance for the group's investment in Anhui.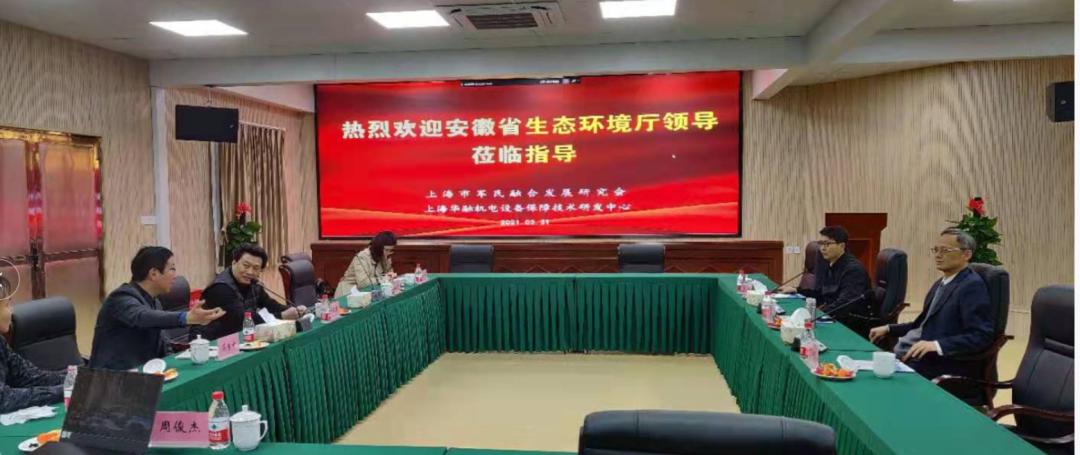 In the afternoon of 31st, Luo Hong and his party had a meeting with Xie Yahong, the president of Shanghai Military-Civilian Fusion Development Research Association, Cai Dongsheng, the secretary-general of Shanghai Health, Safety and Environment Research Association, and the person in charge of relevant universities and enterprises. At the meeting, Xie Yahong and Cai Dongsheng introduced the development of the Shanghai Military-Civilian Fusion Development Research Association and the Shanghai Health and Safety Environmental Research Association, Luo Hong and the participants around the future direction of cooperation for in-depth exchanges, in the matchmaking for enterprises, the organization to carry out environmental protection science and technology docking, business investment and other aspects reached a consensus.